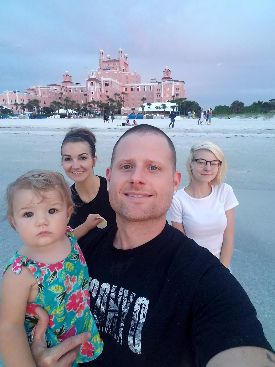 MAC Member Spotlight - Philip
MAC Member Spotlight – Philip S.
A little about Philip:
I am 35 years old and have a beautiful wife and two daughters, 10 months and 14 years old. I was getting paid to race motorcycles and was going pro. However, in 2013 I broke my neck when I fell off my bike and was ran over by another rider.
What led him to MAC:
I joined the MAC over 10 years ago. I always came on a consistent basis, sometimes missing a few months at a time, but always returning. I joined to lose weight and train for sports. I used the MAC to train for boxing, which I competed in all over Ohio. MAC also helped me train for racing.
Personal Success Story:
I was able to train for boxing and racing and ended up being successful in both. I lost 50 pounds before my crash. After I broke my neck, I used MAC to get myself back to as close to pre-crash shape as possible.
Words of Advice:
Don't break your neck