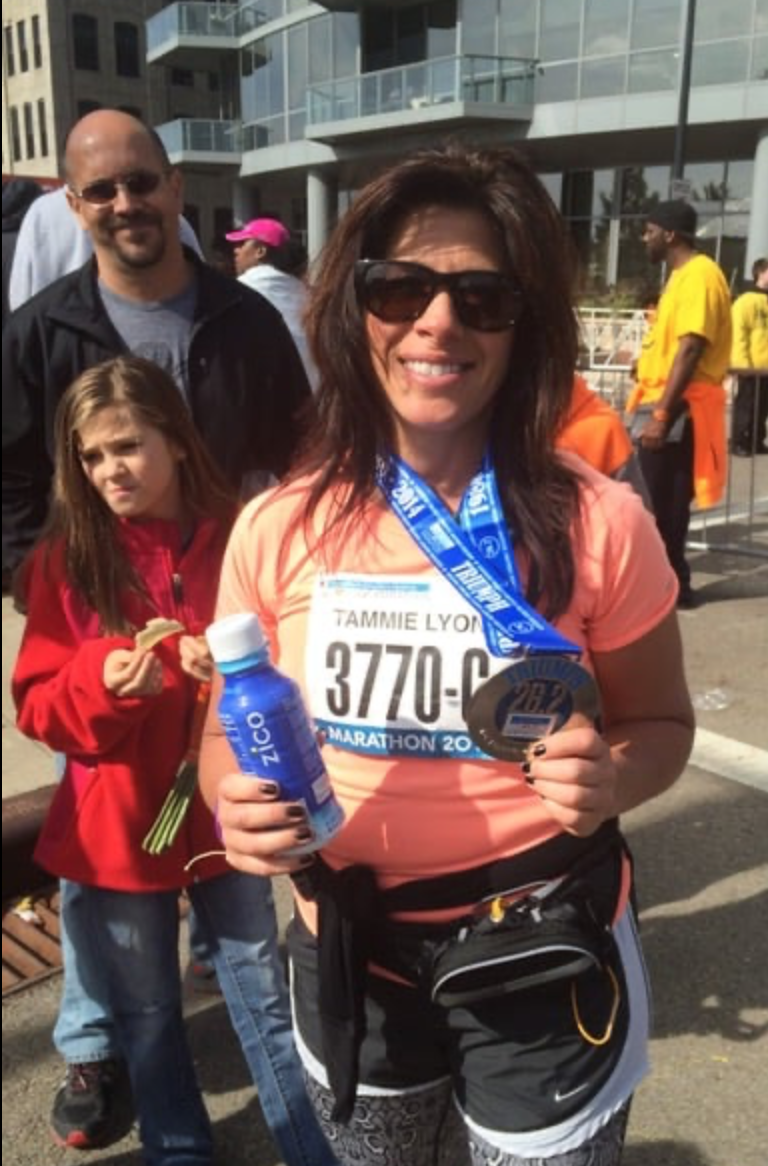 January Member of the Month, Tammy Lyon!
I am a writer and illustrator of books for children. I spend the majority of my time painting. I have 100s of books published and have been lucky enough to land on the New York Times bestsellers list. I spend the day with my two doggies in my studio after I leave the gym. Occasionally they get a hike through the nature center if I am not too busy during the week, but always on the weekends. I have been married for 27 years. My husband and I are transplants from Columbus. I moved here to work as a greeting Card artist for Gibson Greetings after graduating from the Columbus College of Art and Design.
What led you to MAC?
Being self-employed I knew getting out of the house and being social was very important so I signed up for the gym and turned into a complete gym rat. MAC is just the right feel between the giant commercial gyms-we really do have great equipment-and a neighborhood gym where I see the same people every day and have made many friends. I love the ability to take quality classes with great instructors. My favorite is Maggie! I love being challenged and I am able to find ways to push myself at MAC.
Personal Success Story
Being healthy and fit is a number one passion of mine. I am fanatical about nutrition and am certified in integrative nutrition. Working out has allowed me to try many fun and challenging things that I never dreamed I would find myself doing. From a full marathon, to a couple of tough mudders and an Arnold survivor race. I am always willing to push myself outside of my comfort zone. MAC has given me the foundation to achieve these goals as well as find other members to join me! I try not to let the word "no" be a part of my vocabulary.
Word of Advice
It is never too late to invest in your health. Don't let age ever be a limitation. Get to know your body and what you're capable of and push yourself beyond. Give yourself some grace and don't compare yourself to an unrealistic standard. Be inspired and driven by others. If you see someone at MAC doing something you would like to learn just walk up and ask. Our members are a wealth of information and everyone is kind and willing to help one another. Make every day EPIC!!!!