Member Spotlight: Travis Boyd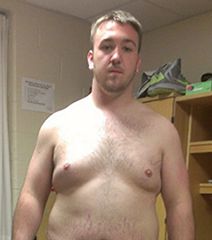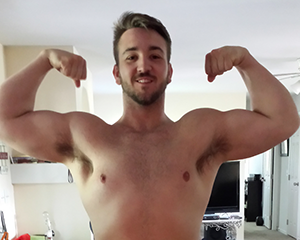 I'm 19 years old and was previously overweight and I have fallen in love with the art of bodybuilding!
I was led to join the MAC by my brother-in-law, who is also my training partner. I tried out the gym for 2 weeks and knew I liked the place after the first day!
When I started, I was 284 lbs and 37% body fat. I started training and losing weight and fat on April 29th, 2014 and I haven't looked back since. That was only 5 months ago and I'm 237 now and 23% body fat. I am still losing weight!
My motto is, "You didn't gain weight in a day, so you won't lose it in a day. Eat more, not less! Just eat healthy, whole foods."
You can lose weight and get in shape too. Just stick to your training schedule, eat right and if you want the extra support, hire a MAC trainer, call 513-831-0006.