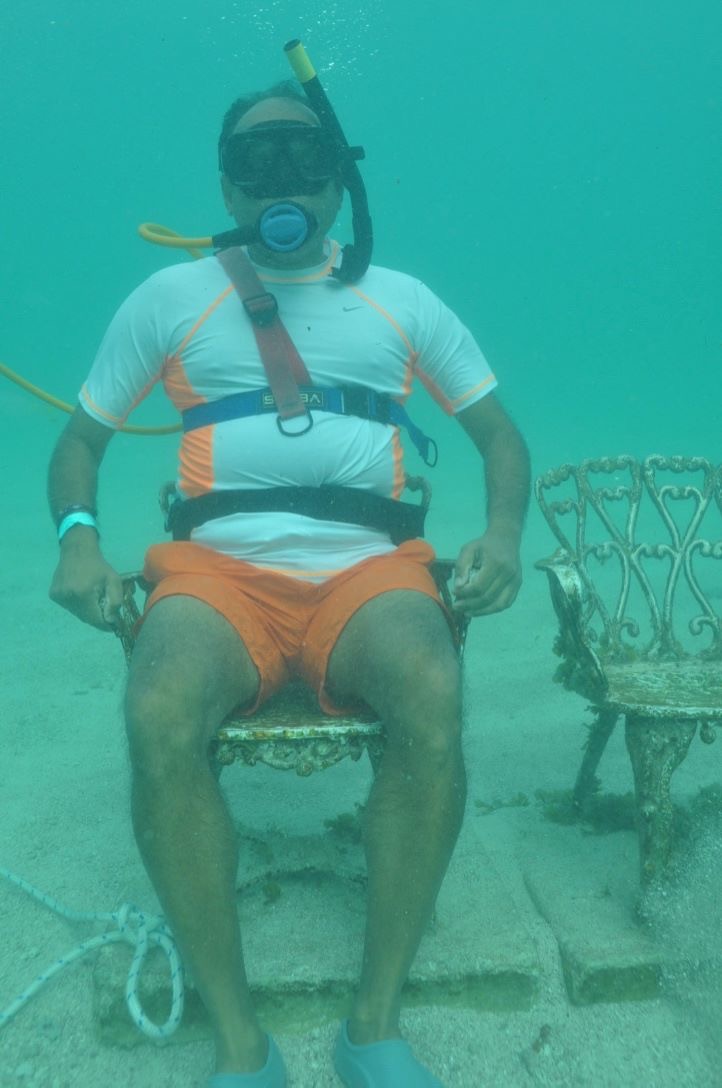 Member Spotlight - Meet Srini
Above is a great picture of Srini Snuba'ing in the Atlantic Ocean after learning to swim with Aquatic Director, Amanda B.
I have been in this country for more than a decade and lived in various countries before settling in Milford in 2006. All of my family likes to exercise frequently and we have all been a part of Miami Athletic Club for almost ½ a decade. I love spending time outdoors and visiting places as I work from home almost all the time.
I joined Miami Athletic Club because of the proximity to where I live, the range of equipment available for exercising and variety of classes offered.
My personal success story at MAC was seeing my daughter swimming in the MAC pool (the quality of coaching and how quickly she learned various swim styles) made me join the swim classes too. Mrs. Amanda encouraged and provided enough confidence that helped me do Snuba and snorkeling in the Atlantic Ocean. Without her coaching, this would have remained as a dream. A big thanks to her in making my dream come true.
My words of advice are "Never give up"..
I still have a long way to go to perfect the art of swimming, but my dream is to participate in a triathlon as soon as possible.