This New Year, Resolve to Improve Your Cardiovascular Training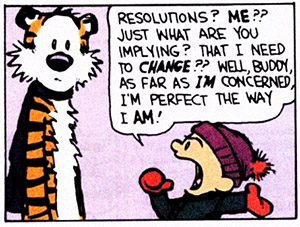 Every year, many people make New Year's resolutions that have to do with improving their health and fitness. Those resolutions could include joining a gym or, if they already belong to one, creating a more effective workout regimen. Sometimes the body just gets bored with its routine and craves something new and exciting. This is especially true with cardiovascular training. Not only can we get bored by repeating the same workouts, but our bodies also adjust to the stress level, and the exercises subsequently become ineffective.
Are you picturing a new you in the New Year? If so, the following are some tips for improving your cardiovascular training. By making it more interesting and challenging, you'll be more likely to stick with a program.
You may ask how often you should schedule a cardio workout. Ideally, you should plan three to four sessions per week. However, if you were to ramp up your intensity, you could get by on just two or three cardio workouts.
Speaking of intensity, after a few weeks you will need to shake up your actual workout routine. It sounds intimidating, but it's easy to do. If you walk on the treadmill, for example, try bumping up your speed for five minutes at a time or adding some steep hills. The short bursts of effort will boost your metabolism and help you burn fat faster.
It's easy to get into a workout rut. By the time you notice that you're bored, it's probably too late and your body has stopped responding to the workout. So mix it up! There are a variety of cardio workouts from which to choose: running, walking, dancing, swimming, cycling, and kickboxing all count. Take your pick and try something different. Check out a new class, or work out with a partner to make it more social and to make you accountable. You're more likely to stick with a workout routine if you have someone who's looking forward to seeing you.
If you're ready to meet your New Year's fitness goals, we can help you breathe new life into your exercise routine. Contact us today to check out all we have to offer, from state-of-the-art equipment to fun group fitness classes.