Mental Might: 3 Athletes Who Won't Be Stopped By Disabilities
Professional athletes are often known for their strength and relentless pursuit of perfection. But there is a special brand of athlete that we not only look up to because of their physical accomplishments, but for the mental strength and perseverance it takes to conquered hardships. We here at Miami Athletic Club are inspired by athletes who have physical disabilities, because mental blocks keep many people from pursuing their fitness goals. It's not uncommon to think "I cant" when you're in the gym, or training for a marathon, or even just trying to lose weight. But it isn't true! And these inspiring athletes serve as proof. They never stopped, even when things got really bad.
Bethany Hamilton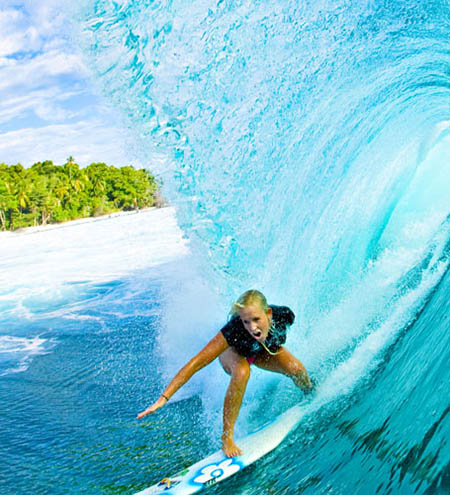 Bethany was reared by surfers and she loved the ocean from an early age. As a child she became an ambitious, skilled surfer. At thirteen Bethany lost her arm, and nearly her life, to a brutal shark strike. Bethany, just one month later, was back on her surfboard with determination and an optimistic viewpoint. Bethany, two years later, won first place in the Explorer Women's Division of the NSSA National Championships. Bethany does public speaking to inspire others, and of course still surfs. There was even a movie made about her life and courage after her story made national and international headlines.
Jason Lester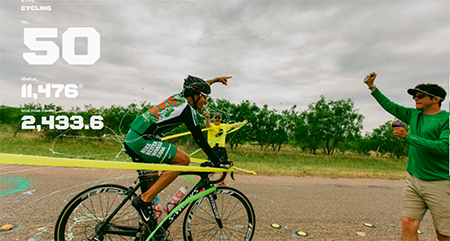 When Jason was twelve years old he was struck by a car and sustained a paralyzed right arm along with other injuries. Jason never dreamed that one day he would be a first-rate endurance athletic champion. He can now swim quicker, run further, ride a greater distance… all accomplished lacking the full use of his right arm. Jason was the winner of the ESPY award for "Best Male Athlete with a Disability" and the first triathlete to win such an honor. He has won a number of championships and is the author of "Running on Faith" which relates how his faith helped him succeed. Jason's important message is "If you don't stop, you can't be stopped."
Melissa Stockwell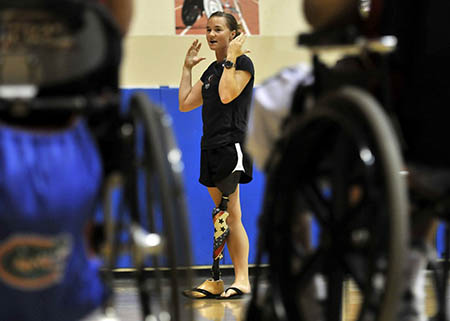 Melissa is a recipient of a Purple Heart and a war veteran with the US Army. In 2004 Melissa lost her leg when a roadside explosive detonated. Melissa was a diver in high school so as part of her therapy at Walter Reed she started swimming. She prepared for the 2008 Paralympic Games for the United States team. Melissa became the record holder for 100 meter freestyle and butterfly. Melissa says she can do whatever she wants, even without a leg.
To drive it home...
It's easy to get caught up in our day to day lives, or to lose interest in exercising. We don't all have to be world class athletes, but these stories help drive home an important point: You Can and You Should. Don't be discouraged by your weight, or not knowing the new machine, or the latest plateau you've hit. None of these inspiring athletes story ends with "and then I gave up" and that's the real trick. Whatever is in your way, just keep pushing until it moves out of the way. Our bodies are amazing machines, capable of many things, but too often our brains get in the way, trying to feed us excuses so we take the easier path. Celebrate your body by taking care of your body! These few examples speak to a much bigger community of people who have excelled physically despite suffering from a physical disability.
Know anyone at MAC who inspires you to keep going? We're looking for nominations for our MAC Member Spotlight, where we celebrate our gym members who are working toward their goals, who never give up and who inspire others to stay fit! Read Nigel's MAC Member Spotlight for more inspiring stories, right here at our gym in Milford!
Oh yeah, and this too!