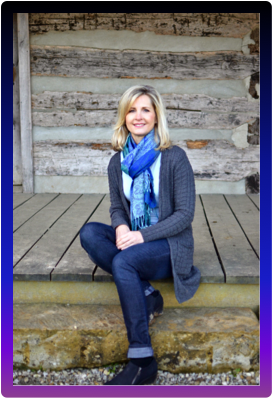 MAC Member Spotlight - Julie Scott
Tell us a little bit about yourself: My name is Julie Scott and I'm 56 yrs. old. I am a wife, mother of four adult children, and grandmother of two. I have a Bachelor's degree in Physical Education, grades K-12. I'm also a registered nurse and spent most of my employed years in Labor and Delivery. Our family has lived in the Loveland/Milford area for 22 years with our 4 children graduating from Milford H.S. I've taught our church's Seminary/bible study class for our high school students for the past 4 years. In my youth, I participated in several sports and I continue to enjoy biking, snow and water skiing, hiking, tennis and snorkeling.
What led you to join MAC? Raising 4 children can get a little crazy and finding time for fitness can be a challenge. Along the way, I've tried running, DVDS, teaching church aerobics classes, and working out in friend's homes. We have a small gym at home used with some success. Several of my friends had MAC memberships and encouraged me to try the classes several years ago and I loved them! Coming to the MAC has been the most effective way for me to workout. I was able to follow a routine, answer to friends expecting me to be there, enjoy others, have fun and get a variety of great workouts from the many fabulous instructors.
Personal Success Story: When I began attending classes, I was in the process of recovering from a car accident and had completed several rounds of physical therapy. I was shocked at how weak I was at my first class. I couldn't even hold a side plank and was using very light weights. Sticking with the classes brought a huge improvement in my strength and endurance that wasn't possible with therapy only. As I got older, it was more difficult for me to keep off unwanted weight so I began working out in the weight area and using more High Intensity Interval Training in addition to steady state cardio. Some of you may be lucky and find that good training will be enough, but most of us, me included, need to pay attention to our diet and how we fuel our workouts to maintain muscle and lose fat. I changed my eating habits to a healthier pattern of portion control, paying attention to protein, carbohydrate, fats, water intake and better choices. After about 1 year of hard work I lost the 25 lbs. I was hoping to lose. It's exciting to attend classes and feel the difference in my endurance and strength. And the amount of time I can stay up on a ski surpasses what I could do in my 20's!
Words of advice: Everyone has different genetics, health, and experience, so run your own race! Instead of comparing yourself to others and getting discouraged, draw inspiration from other members and celebrate their successes. Keep a food journal -at least long enough to establish healthy patterns- and drink plenty of water. Listen closely to the instructors and trainers so your technique is safe and effective. Share some accountability with a friend/spouse and create habits that last.