Make fitness part of your daily routine and have fun while working out!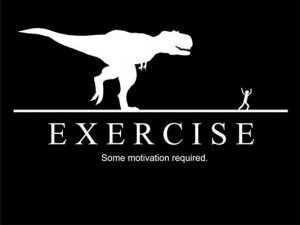 In today's world, we are always on the go! Between work, family, friends, and a social life, we're supposed to find the time to get to a gym and clock in at least 45 minutes of exercise? Well, here at MAC, we have made it easier for you to achieve your fitness goals and give you the extra motivation to keep yourself on track.
Work out around the clock. At MAC, we are a 24 hour facility that allows you to work out whenever your heart desires with an access card. So make it your goal to wake up in the morning, or come straight from the office. Regardless, "the gym is not open" is no longer an excuse.
Beat the idea of boring workouts. Does the idea of running on a treadmill make you bored just thinking about it? The good news is, fitness doesn't have to be boring. At MAC, we offer a variety of group classes that keep your heart rate up and make for a great cardio workout! Check out our group exercise classes, we've got a variety of fun ways to get fit. Most of our group fitness classes are included in your gym membership, so you get the best value possible.
Acquire knowledge and training. We have a friendly staff on hand that is willing to work with you one on one to meet your fitness needs. If your goals are to lose weight, gain muscle, or just maintain a healthy lifestyle, we are here for you. You can meet up for a personal training session too, if you're looking for guided training.
No babysitter? No problem. We offer in gym child care so your kids can stay active with different activities while you get your work out in. They will stay entertained with our mini rock climbing area, craft activities, slides, tunnels and more! Our caring staff is always on hand to help the children play safely and have a good time, and our play area for younger children is padded for safety.
Save Money with Member Rewards. Just for being a member at MAC, you can get gym member rewards and discounts at local businesses by showing your membership card. Getting in shape and saving money at the same time, definitely a win-win situation.
As you can see, fitness doesn't have to be a chore. You can make it part of your life easily, and not only can it be fun, but you can earn rewards while getting in shape! So come in and take a look at our facilities, or feel free to contact us with any questions!