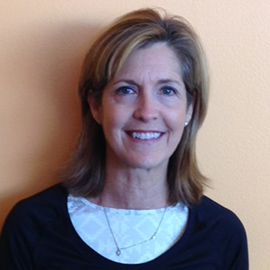 Carol, Certified Personal Trainer
Carol is an ISSA (International Sports Science Association) Certified Personal Trainer. Working out and staying fit has been important to Carol for many years. She feels exercise has so many physical and mental benefits, but believes working out should be fun too.
Philosophy: Carol's mission is to help you find a type of exercise you enjoy, make it a priority and part of your routine. She feels that it will then be hard to imagine life without it and before you know it you will be healthier, happier, and more energetic!
Carol and her husband have been married for almost 30 years and have four grown children. In her spare time Carol enjoy's working out, hiking, traveling and volunteering with ProKids.
Dylan, Certified Personal Trainer
Hi, my name is Dylan. I am currently in college pursuing a bachelor's degree in education. I have two certifications, one in Personal Training and another as an STNA (Nurses Assistant). I also serve in the Ohio Army National Guard as a Military Police Officer.
In my free time I like to workout, golf, wrestle and spend time with my family and girlfriend. Family is always first in my book.
Professionally, I want to help people better themselves and stay disciplined in order to reach their fitness goals. My philosophy is that fitness is more than looking good--it's feeling good on the inside and outside.
Philosophy: Give it your all. Be active. Be fit.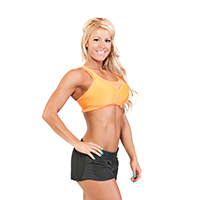 Jen W, Certified Personal Trainer
Jen was ISSA, NSCA, ACE, and CSCS certified in 2006 and has been personal training/group instructing since 2004. Jen is a graduate at The University of Findlay where she played basketball 2002-2006 and majored in Strength and Conditioning/Physical Education/Personal Training. Jen has also competed in the National Physique Committee Figure and Bikini division. Currently, Jen works full time at Beverly International Headquarters as a Client Advisor. Jen is the Team Coach/Trainer of MAC's Dangerous Curves (DC) program. DC is an 8-week, women's only transformation program. Not only are the women given all the tools and knowledge they need to succeed, but Jen offers the women the opportunity to jumpstart their fitness journey with confidence and team bonding friendships. Nutrition, supplementation, weight training, cardio sessions, and more are directed throughout the 8-week program. To end the 8-week journey, the women meet together for a final weigh in and a DC photo shoot!
Jennifer D, Certified Personal Trainer
I joined the MAC in Jan. 2015 after losing 29 pounds by changing my diet. I knew that I would need to start exercising to be strong, fit, and healthy. I began incorporating cardio and weightlifting with the help of two other MAC members and quickly saw a transformation in my body and body composition. The results were evident in the way my clothes fit, the increase in my mental clarity, and the confidence I gained from meeting each goal.
With a background as an intervention specialist, my passion for teaching and helping others has made the prospect of becoming a personal trainer the perfect fit for me. In 2016, I obtained my personal training certification through the American Council on Exercise (ACE). If you're just beginning a fitness journey, ready to start your own body transformation or looking to improve your cardiovascular health, I would love to guide you through that process.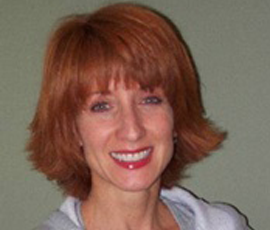 Lu-Etta, C.F.T., Certified Personal Trainer
Lu-Etta is an IHP Certified Functional Trainer, an AFAA Certified Personal Trainer/Group Fitness Instructor as well as a certified Pilates instructor through Pilates Coach and Balanced Body. She has been teaching group fitness classes and training clients for the last 30 years. She specializes in working with clients with various physical conditions such as Fibromyalgia, hip/knee replacements, shoulder issues, Scoliosis and Osteoporosis.
Philosophy: Lu-Etta's mission is to provide educational, functional and innovative training of uncompromising quality that meets the health and fitness needs of her clients.
Lu-Etta has been married for 30+ years, has two sons and three grandsons. She spends her free time with her grandsons who like to play with her fitness equipment. Even the grandchildren know how much fun training can be!
Nick V., Certified Personal Trainer
Nick has always led an active lifestyle, having grown up playing a number of sports, with lacrosse as his primary focus. After graduating, Nick missed the healthy competitive environment found on the field, and when searching for something that would involve a similar passion, eventually discovered the world of strength and conditioning. Since 2013, Nick has enjoyed a full time career in personal training. His goal is to share his passion with others, while helping them pursue healthier lifestyles. Nick went to the University of Cincinnati, is AFAA certified, and is currently working on various other certifications. He knows that for some people, fitness can appear daunting - with this in mind, he knows how to motivate and enthusiastically urge his clients to successful results. Nick believes that everything is easier when you are stronger - not just physically, but mentally as well, and believes that true strength can come from focus and determination.