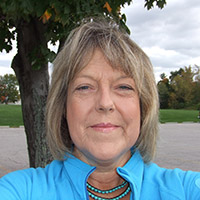 Abby teaches the weekly morning yoga classes and Core Challenge. Her classes are comfortable for beginning students and safety conscious, but you will also find plenty of challenge to advance your fitness goals in her classes. Abby has been teaching at MAC for 10 years and is certified in yoga, kickboxing, Silver Sneakers and Zumba. Abby's hobbies include gardening and hanging out with her Great Pyrenees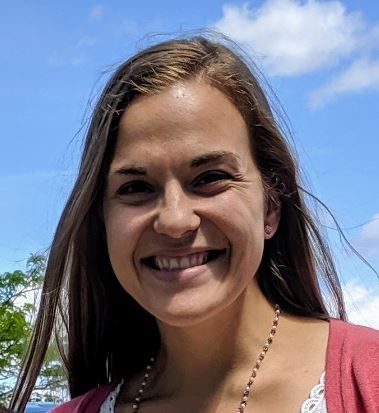 Aimee loves to share her passion for dance fitness with others while teaching Dance Fusion, a blend of hip-hop, Latin dance, and strength training. Her teaching experience also includes SHiNE Dance Fitness and Zumba. Aimee is a special education teacher and mom, and she enjoys hiking/walking, dogs, and dancing - of course!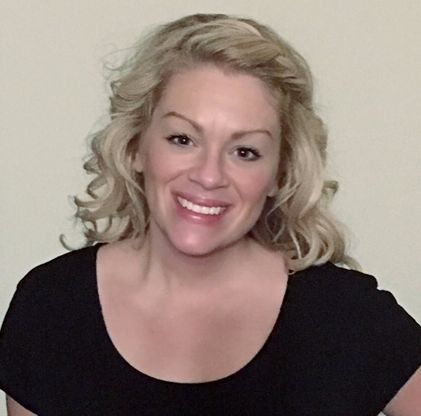 Amy has been a member at MAC for eight years. Seven years ago after having a baby, Amy started taking Zumba classes and has never looked back. In February of 2015, Amy decided to become a certified Zumba instructor. Her philosophy is to exercise to be fit, not skinny, and works to become a better, healthier version of herself. Zumba has become an addiction for Amy and she wants people to feel inspired when they partake in Zumba classes. She views classes as a workout and fun all wrapped up in one! Amy's hobbies include traveling, singing, and spending time with family and friends. She is married and has four children.
Ashley found her true passion in fitness has been instructing classes since 2012. She has taught a variety of fitness classes such as HIIT, functional strength training, circuit training and Zumba. Her classes are fun and intense. She loves spending an hour with the most badass people on earth and feels connected to everyone who takes her class, whether they walk through the door or hit the play button.
Ashley's advice on working out... When it's the last thing you feel like doing, show up for yourself. You are the only one who can make the choice to change, and there is no denying the feeling of accomplishment you will feel when you are done.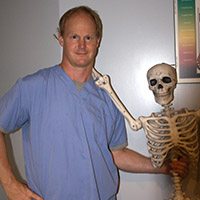 Dr. McMaster knows first-hand what it takes to reach your health and fitness goals. Dr. McMaster was an accomplished varsity athlete in football, ice hockey, and rugby through high school and university. Dr. McMaster majored in biology while working toward a BSc. at Wilfrid Laurier University in Ontario followed by a Doctor of Chiropractic from the acclaimed Canadian Memorial Chiropractic College in Toronto. Dr. McMaster has been in practice since 1994, beginning in the Milford area in 1995. Dr. McMaster owns and operates the Chiropractic Center (at Miami Athletic Club), and provides the perfect combination of academic knowledge and personal experience to help you attain your health and fitness needs.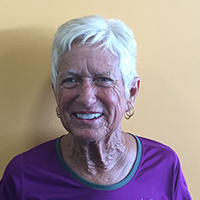 Carolyn Mahaney has been an aerobics instructor since 2003 and teaches water aerobics and SilverSneakers classes at MAC. She taught school at Milford for 27 years and has a permanent teaching certificate for grades 1-8 and a Master's in Elementary Education from Xavier University. Carolyn currently holds the following certifications – CPR and AED, Aquatic Exercise Association, Arthritis Foundation, Hydro Pilates, Hydro Rider, and White Crow Aqua Pilates. She is also trained in SilverSneakers Classic, Cardio Fit, Yoga, and Splash. She loves to share her passion for fitness with the wonderful members at MAC.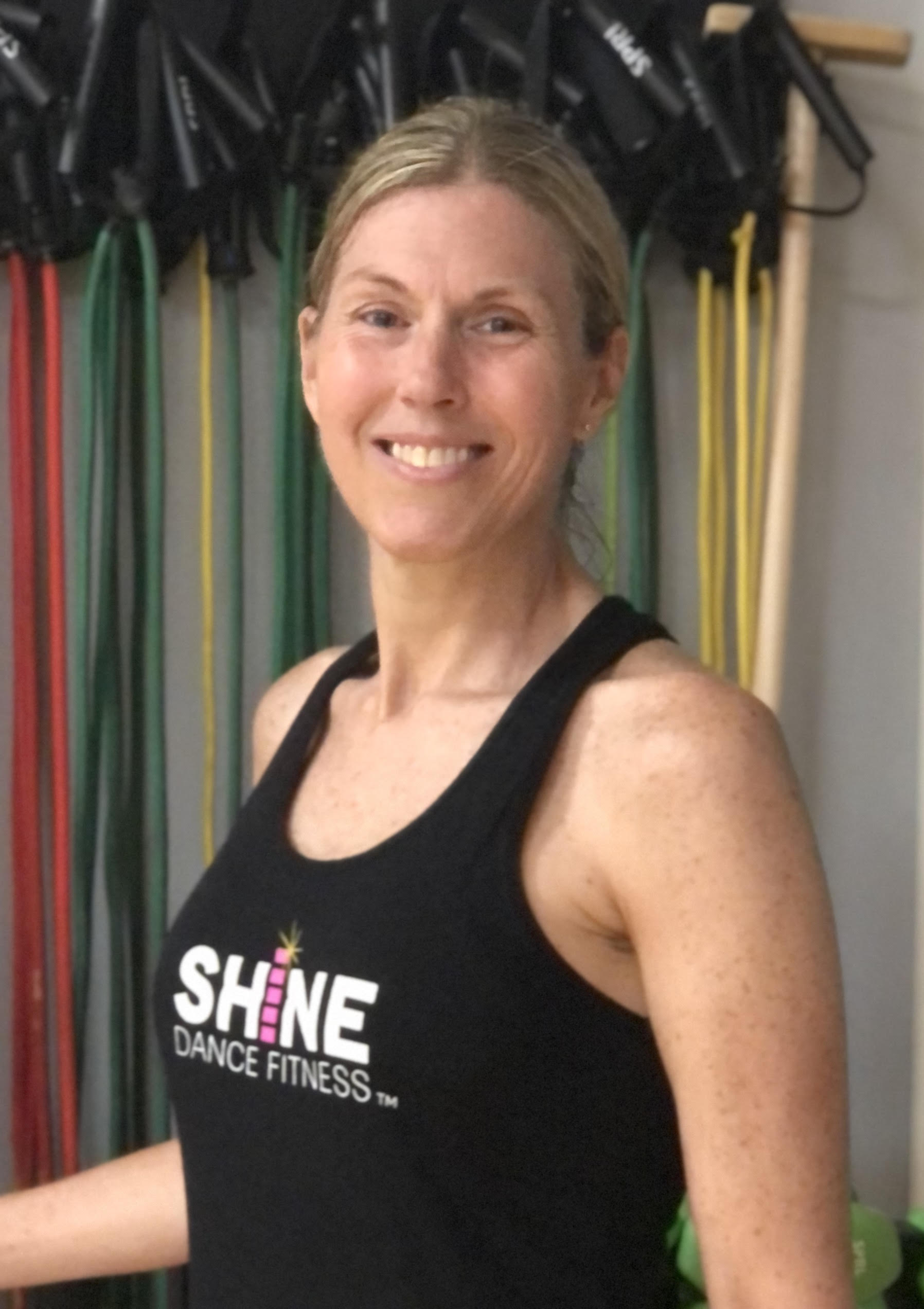 Although a member of the MAC since 2009, Heather's first experience with SHiNE Dance Fitness began in 2019, and she was immediately hooked. During her experiences, she realized SHiNE was a great workout for everyone, regardless of age and fitness level; therefore, she became a certified instructor in February of 2022. Heather believes that fitness is about YOU, and all her students should follow the SHiNE mantra - You Do You and Dance Like No One is Watching. SHiNE not only makes YOU feel good physically, but also the camaraderie and results make you feel good mentally. When Heather is not teaching at the MAC, she uses her MBA as a licensed private investigator in the field of risk management. She and her husband Marc have two active boys, one in junior high and one in high school, who both attend Milford Schools and play lacrosse.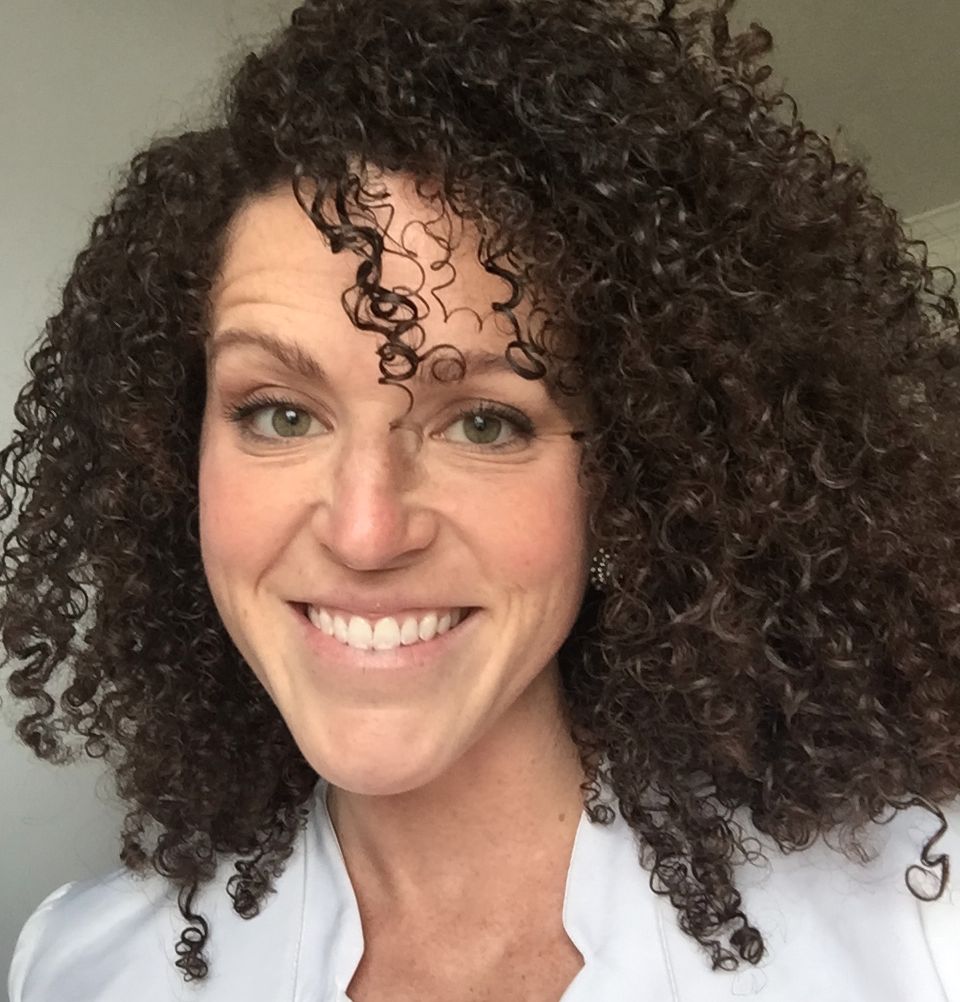 Heather became a member of the MAC ten years ago, when she moved here with her family. She has a degree in Piano Performance and Pedagogy. As such, she has worked as a professional Classical musician and certified music instructor since 1998. She thoroughly enjoys teaching others and watching their progress. She also loves using her professional training as a musician to prepare great music for her classes that motivate members to move!
Heather is certified as a spinning instructor and plans to add Tabata certification to her repertoire. Her goal as an instructor is to weld her skills as a musician and lover of fitness to provide an energetic, fun and motivating environment where members can feel inspired to work at an intensity level at which they might not choose to work on their own.
When she is not working out at the gym, Heather enjoys bike rides on the trail with her four kids, cooking healthy food for her family as well as performing and teaching music.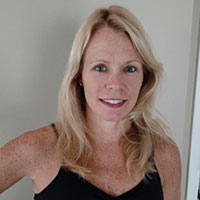 Jennifer has taught group fitness classes since 1990. She holds an AFAA National Group Fitness Certification and current CPR certification. In addition, Jennifer has a Bachelor's Degree in Education with an emphasis in Coaching Effectiveness and a Master's Degree in Reading instruction and literacy. As you can see, she loves teaching and working with students of all ages in all areas of life. She has taught at Miami Athletic Club since 2003. She teaches Step, Spinning, Club Boxing, Cardio Kickboxing, Strength Training, Boot Camp, and Mat Pilates classes. Her focus is to teach and encourage every student to cross train. She feels that it is extremely important to vary your workout to keep your body healthy and in ultimate condition.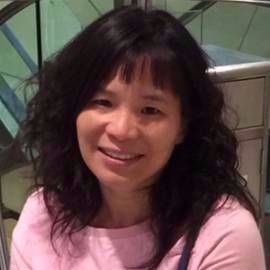 Joyce joined MAC in 2006 and started attending Zumba classes in 2009. Joyce became a Certified Zumba Instructor in 2014, and is also a Certified FXP Hula Hoop Instructor.
Before starting Zumba classes, Joyce felt like she had no strength and she suffered from allergies almost every day. Tired of taking medicine, she started cardio and treadmill workouts, but felt she needed more. When she tried a Zumba class she found it to be quite challenging, but felt she was not very coordinated at first. Today, Joyce has high energy, and no allergies! While obtaining her Master's degree and working full time, she still tries to attend every Zumba class. Zumba has brought so much fun into her life, and she has made so many good friends in class. Zumba provides her opportunity to relax and release her stress from work.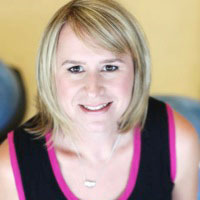 Julie is an AFAA Certified Group Fitness Instructor; with certifications to teach Barre, Zumba and Water Aerobics. Julie's favorite class to teach is Zumba, which she has been teaching since 2008. Julie loves the members at MAC for they have tons of energy and are always willing to challenge their fitness level in class. Julie's Zumba participants inspire her to create new routines and to keep things fresh in class. Julie also is a Licensed Professional Clinical Counselor, and works part time in the Department of Psychiatry at Cincinnati Children's Hospital. Julie is married and has two teenage daughters and two dogs who all keep her busy and active when she is not teaching.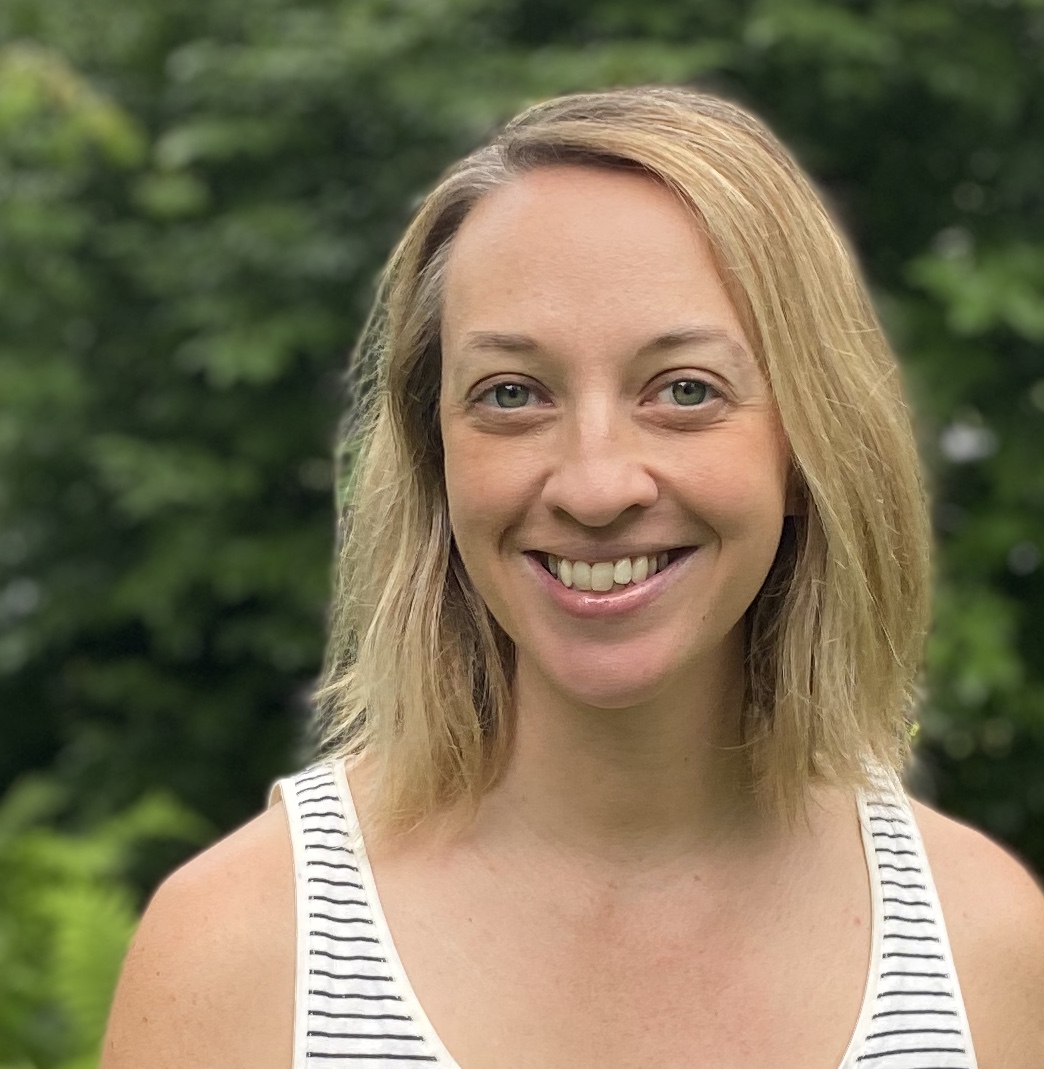 Katey is a licensed SHiNE Dance Fitness instructor and is excited to share her enthusiasm, motivation, and positive energy. Her favorite classes at the MAC are Zumba, Dance Fusion, Yoga, Pop Pilates, and of course SHiNE! While not at the gym, Katey is busy raising 2 children, running a family based child care business, and working on her master's in Literacy and Second Language Studies from UC. She also has a BA in English Literature from Ohio University and a post-baccalaureate in English Education from University of North Carolina. Katey loves nature and doing all things outside with her husband and kids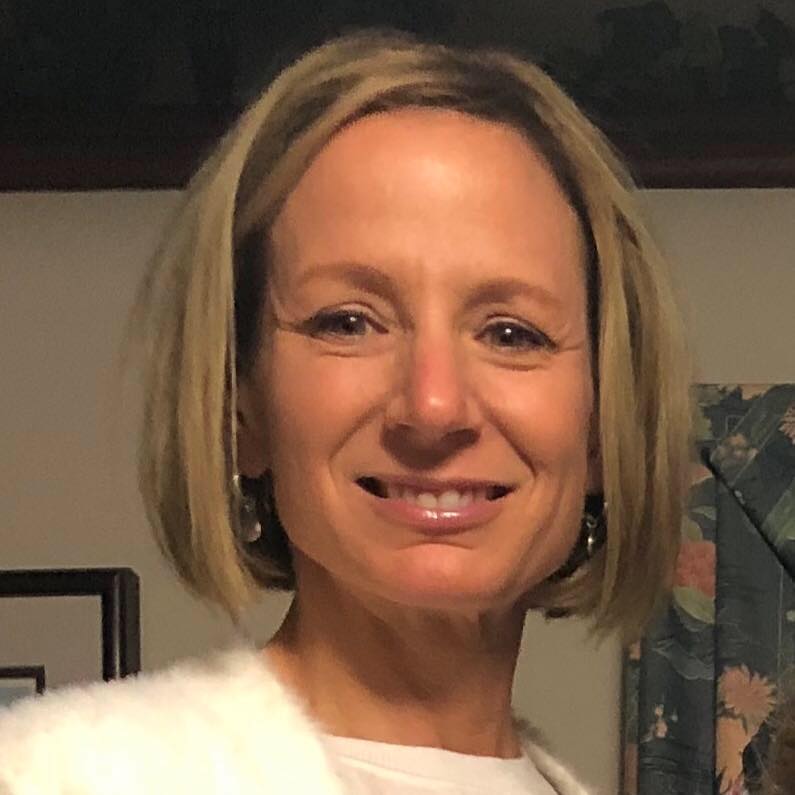 Kathy C, Group Exercise Director
Group Exercise Director Kathy - Kathy was AFAA certified in 1997 and has been teaching classes at MAC since 1999. Kathy has taught a variety of formats including kickboxing, strength training classes, Tabata, and step. Kathy is a graduate of Louisiana State University where she competed as a diver. She participated in the 1992 and 1996 Olympic Trials in platform diving. Currently, Kathy is a Social Studies teacher at Turpin High School and is the Head Volleyball Coach. Kathy has also run two marathons, including the Boston Marathon in 2005. Athletics and fitness have always been a fixture in Kathy's life and it is very rewarding for her to know how much group exercise impacts her participants. Not only does Kathy believe group exercise provides members great workouts but the relationships built at MAC last a lifetime and keep the members coming back.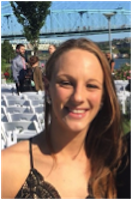 Kelsey is new to group fitness instruction as of May 2017, and is certified to teach Pop Pilates, a unique twist on traditional Pilates that is a total body workout choreographed to pop music! The class is full of energy and constant transitions to the work of different muscle groups with each track. Kelsey began doing Pop Pilates after deciding to retire from her 8 year soccer career and has not looked back. Pop Pilates has been her favorite workout to do since 2013 and she is so excited to share it with others, since the certification process for Pop instructors was released. Kelsey is also a middle school math teacher, and she is excited to add Pop Pilates to her teaching and share her passion for fitness with the members of MAC!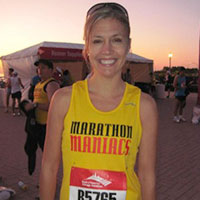 Lecia has been teaching group fitness classes since 1988! She is passionate about helping others live a healthy lifestyle and reaping the benefits. She has always enjoyed physical fitness and loves sharing her passion by motivating others. She is a certified Spinning, strength and bootcamp instructor. She enjoys yoga, reading and also runs a business where she helps busy people get healthy dinners on the table. Lecia is an avid runner, having completed 40 marathons in the last 6 years and several ultra marathons. Lecia loves MAC quite simply, because of the people. Initially she joined MAC back in 1996 when she moved to Loveland and have enjoyed the lifelong friendships she has made there.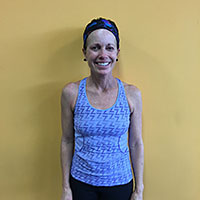 Lisa has been a long time fitness instructor at MAC. She has her group exercise certification through the YMCA. She also has certifications through Silver Sneakers and Arthritis Foundation. She currently teaches water aerobics and Silver Sneakers where she enjoys motivating her participants through music to make the exercise class a fun and beneficial experience!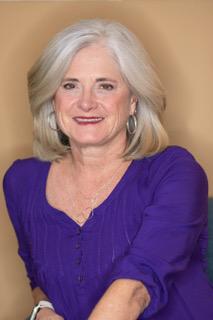 Liz is an experienced fitness professional holding previous certifications though ACE, Spinning, and Balanced Body. She currently holds an Above the Barre, Barre Certification. She has been a long-time instructor, and member of MAC. and is looking forward to seeing familiar faces and new faces in her classes.
Liz is a weight inclusive Healthy at Every Size™ advocate believing, based on science, that weight and BMI are not an accurate indication of overall fitness. Her high energy classes are a great fit for any person interested in gaining strength, muscle endurance, flexibility, and increasing cardio- vascular fitness. Regardless of your fitness level you WILL be challenged, and you will have fun.
Retiring from instructing a few years ago, Liz continued to pursue her love of running, swimming, cycling, and roaming the great outdoors. She took this time to fully recover from an eating disorder, write a book, and become a Level 4 EDIT™ Certified Eating Disorder Recovery Coach. Her passion is to see people feel confident and comfortable in their bodies. If you are at the beach and you are in your body…you have a beach body.
Liz lives in Terrace Park with her husband Kurt and three dogs. Her favorite thing to do is spend time with her family, especially her granddaughter, and God.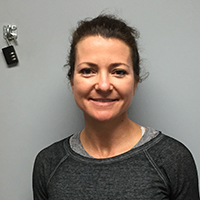 Maggie has been instructing group fitness at MAC since 2010. She is certified to teach group fitness, Spinning, Body Pump, and BOSU. At MAC she teaches Power Pump, Boot Camp, Power Fit, and Spinning. Besides her children and their busy schedules, she would say fitness is her hobby! You can always find Maggie on a piece of cardio equipment or working out on the fitness floor with friends. Maggie is known at MAC for her great music and the variety of exercises she brings into her classes for she enjoys learning and trying new fitness ideas to push not only the members, but herself as well.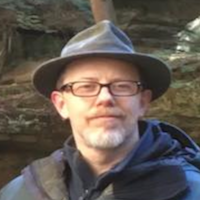 Martin is a certified yoga instructor and has been at MAC since 2012. He originally started out with Abby's yoga classes to help out with a bad back. He's been amazed at the core strength and flexibility that yoga gives. He hopes to make yoga feel welcoming and safe for all. Aside from yoga, Martin enjoys bicycling, guitar playing, and rock climbing with his son.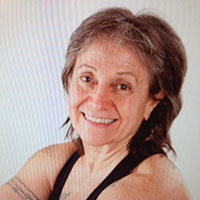 Sherry - Yoga found me at MAC in the mid 90's. The class was invigorating and I loved it from the beginning. I was surprised that it was a challenging total body workout. I'm not competitive so yoga is a perfect fit to do my own thing my own way. It gives me an outlet for my high energy but also focus to de-stress and be still. I've been teaching yoga at MAC since 2009. My classes are active and fun for all levels.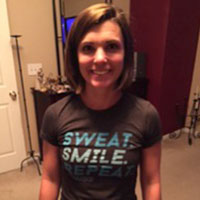 Tracey retired from her social work career of 27 years in February, 2020. Her two boys are grown; one is married, so she has an added daughter to her family. She and her husband are now "empty nesters." Tracey spends her time teaching yoga at MAC Monday and Wednesday mornings and Thursday evenings. She also still enjoys running and strength training as part of her fitness routine. When she is not at MAC, her time is spent walking her dog, Sadie, in old Milford visiting the store owners, who love to give Sadie treats. Tracey loves to welcome new members to her classes, and encourages them to take full advantage of all the classes and services provided at MAC.