At Miami Athletic Club, our Certified Personal Trainers let you set personal training goals while they work with you to ensure you get to your desired fitness level. Our experienced personal trainers will get you on track to achieve what you've always wanted with personal training assessments, instruction, accountability and motivation all included.
Why Hire A Personal Trainer?
A personal trainer can motivate you, provide accountability and will help you develop a healthy lifestyle.
Personal Trainers provide clients with individualized programs, because fitness programs are not one-size fits all. You will receive personal training to match your fitness level, pace and goals.
Our knowledgeable, certified personal trainers will introduce you to a very simple, effective routine. Before you know it, you will have the confidence and knowledge to decide what is right for you.
A personal trainer can help you reach that next level in your fitness journey and assist you in breaking plateaus with expert knowledge, equipment and techniques.
Personal Trainers focus on results and make sure you are using your time efficiently & safely at the gym.
Pilates Reformers is an exceptional form of exercise that holds a broad and lasting appeal. Professional athletes do it to improve their game, increase flexibility, and stay strong. Pilates Reformers can challenge both men and women of ANY fitness level, yet is also safe for seniors.
The promise of founder Joseph Pilates has proven true for today's Pilates enthusiasts: "You'll feel better in 10 sessions, look better in 20 and have a new body in 30."
A Reformer is a resistance-based piece of equipment with a moving carriage that slides along a metal frame. Springs and ropes provide assistance and resistance, and exercises are performed lying down, sitting, kneeling or standing. Many Pilates enthusiasts prefer working on Reformers, which offer more resistance and support than a mat.
Small Group Training classes are lead by Certified Personal Trainers or Instructors. These classes usually require pre-registration and are fee-based classes that provide more hands on training and additional services.
Dangerous Curves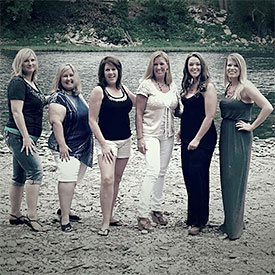 The Miami Athletic Club trainers use sport specific training to help you reach the top of your game. Our trainers provide you with the tools you need to maximize your potential.
Perfect for:
- Any level athlete looking to improve their game
- Anyone looking to improve their life, overall health, or fitness level
- Weekend warriors looking to keep their game at the top level
Every personalized program places a major emphasis on individualization, scientific research, and education. We have found that once you fully understand training methods you can quickly see how it applies to your sport or life and improves your game.
Call 513-831-0006 for more information or email us at info@miamiathleticclub.org.