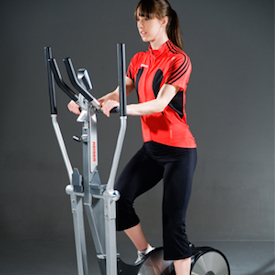 A 45 minute class that will include an extended cardiovascular workout on the Keiser M5 Strider followed by a strength, resistance and core work on the bench or the mat. This class will be limited to the first ten people in attendance. Pick up your class ticket at the front desk to reserve your spot. Striders will be given out on a first come, first serve basis.
A new addition to the MAC class schedule. Exciting and FUN!
Instructor for this class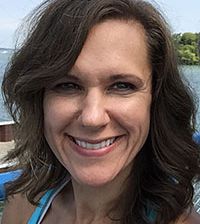 Elisa
Elisa teaches a wide range of fitness classes including Tabata, Circuit Training, Spin, and Bootcamp. Her goal as an instructor is not only to provide members with high quality instruction using various principles of cardiovascular and strength training but to cultivate a fun, high-energy, supportive class environment that inspires members to get out of their comfort zone to maximize their fitness potential. Being open about her long-term personal struggle with obesity, Elisa is dedicated to helping others overcome their fitness obstacles. No matter the fitness level, she believes that a positive mindset, an encouraging environment, and a willingness to put one foot in front of the other are the first vital steps moving towards achieving one's fitness goals.
View all classes »