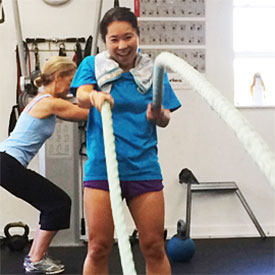 A 45 minute, Personal Trainer -led, high intensity interval training class utilizing cardio equipment and weight circuits. Power Fit is designed to target all muscle groups and improve your cardiovascular endurance!
This class is included with Group Exercise membership. Drop in and join us!
Instructors for this class
Josh, Certified Personal Trainer
4 Year - Milford High School Football Player ('14)
Studied Exercise Physiology at Ohio University
Certified Personal Trainer/Group Exercise Instructor & Online Health Coach/Trainer
3 Years' Experience with Personal Training/Group Exercise Instruction:
Personal training expertise in resistance, endurance, and performance training
Group training expertise in abs/glutes, kickboxing, and full body toning boot camps
Training experience with young kids, middle school/high school athletes, middle age men/women, and individuals that possess pre-existing health conditions/injuries that inhibit them from performing certain styles of exercise
Can develop customized plans that will be unique to each client to meet their exercise goals (Fat Loss, Meal Plan Recommendations, Workout Plans, etc.)
24/7 access to myself in order to make sure clients stay on track/pace with their goals
Message to Potential Clients:
I believe you have to give this industry the passion that's necessary and I do this because of the love I have for helping other people. This industry has already introduced me to many amazing connections and I can't wait to build even more special relationships. I have made it my life's purpose to impact others through fitness and by staying true to myself I hope to be a positive influence to anyone who crosses my path.
Favorite Quote:
"The poorest man is not the one without a penny; it's the one without a dream." – Giavanni Ruffin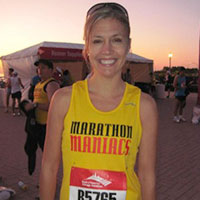 Lecia
Lecia has been teaching group fitness classes since 1988! She is passionate about helping others live a healthy lifestyle and reaping the benefits. She has always enjoyed physical fitness and loves sharing her passion by motivating others. She is a certified Spinning, strength and bootcamp instructor. She enjoys yoga, reading and also runs a business where she helps busy people get healthy dinners on the table. Lecia is an avid runner, having completed 40 marathons in the last 6 years and several ultra marathons. Lecia loves MAC quite simply, because of the people. Initially she joined MAC back in 1996 when she moved to Loveland and have enjoyed the lifelong friendships she has made there.
View all classes »