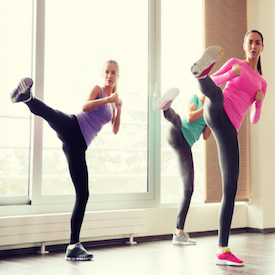 This mixed-martial arts cardio class will help kick your way into fitness! You will burn a lot of calories as you learn proper technique for four basic punches and kicks. This is a high energy class will make you sweat, help build your confidence, and leave you with a smile on your face wanting more! Modifications will be provided.
This class is included with Group Exercise membership. Drop in and join us!
Instructor for this class
Gene
Gene is back teaching Kickboxing at MAC. Bio and photo coming soon!
View all classes »