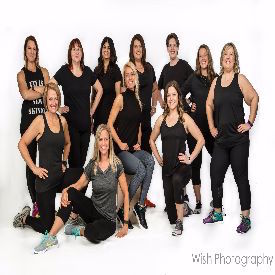 8 Week Meal Plan
8 Body Fat Measurements
8 one hour Boot Camp Sessions
8 half hour Group Training Sessions with weekly cardio program
Support from your team members
Fee-Based Class
Consider joining this inspiring, session-based, group fitness coaching program. Registration is required. Call MAC today to register or receive more information, 513-831-0006. Email us here.
Instructor for this class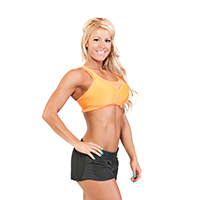 Jen
Jen was ISSA, NSCA, ACE, and CSCS certified in 2006 and has been personal training/ group instructing since 2004. Jen is a graduate at The University of Findlay where she played basketball 2002-2006 and majored in Strength and Conditioning/Physical Education/Personal Training. Jen has also competed in the National Physique Committee Figure and Bikini division. Currently, Jen works full time at Beverly International Headquarters as a Client Advisor. Jen is the Team Coach/Trainer of MAC's Dangerous Curves (DC) program. DC is an 8-week, women's only transformation program. Not only are the women given all the tools and knowledge they will need to succeed, but Jen offers the women the opportunity to jumpstart their fitness journey with confidence and a team bond of friendships. Nutrition, supplementation, weight training, cardio sessions, and more are addressed throughout the 8-week program. To end the 8-week journey, the women all come together for a final weigh in and a DC photo shoot!
View all classes »