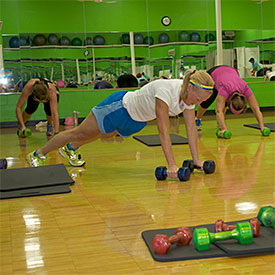 This class is a boot camp style class filled with cardio and resistance exercises at different stations. This is great for someone who wants to work at their own pace or push themselves to the next fitness level.
This class is included with Group Exercise membership. Drop in and join us!
Instructors for this class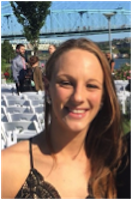 Kelsey
Kelsey is new to group fitness instruction as of May 2017, and is certified to teach Pop Pilates, a unique twist on traditional Pilates that is a total body workout choreographed to pop music! The class is full of energy and constant transitions to the work of different muscle groups with each track. Kelsey began doing Pop Pilates after deciding to retire from her 8 year soccer career and has not looked back. Pop Pilates has been her favorite workout to do since 2013 and she is so excited to share it with others, since the certification process for Pop instructors was released. Kelsey is also a middle school math teacher, and she is excited to add Pop Pilates to her teaching and share her passion for fitness with the members of MAC!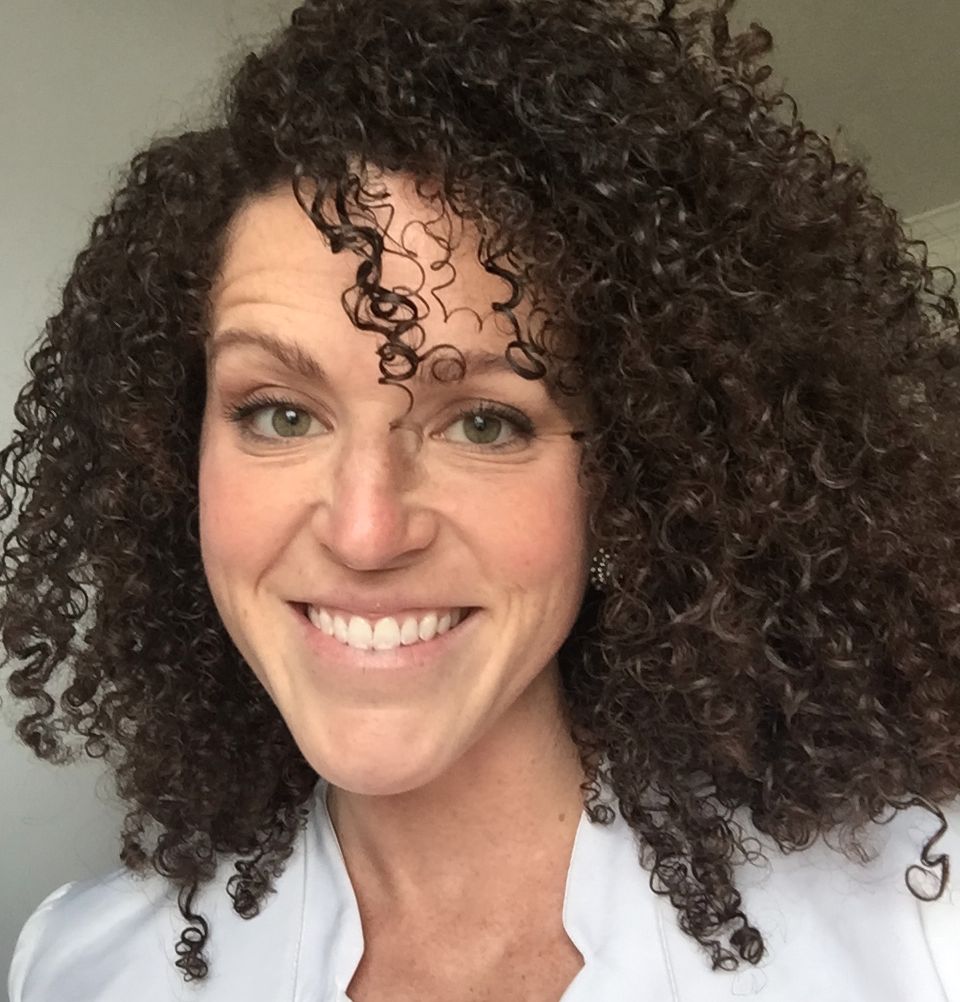 Heather W
Heather became a member of the MAC ten years ago, when she moved here with her family. She has a degree in Piano Performance and Pedagogy. As such, she has worked as a professional Classical musician and certified music instructor since 1998. She thoroughly enjoys teaching others and watching their progress. She also loves using her professional training as a musician to prepare great music for her classes that motivate members to move!
Heather is certified as a spinning instructor and plans to add Tabata certification to her repertoire. Her goal as an instructor is to weld her skills as a musician and lover of fitness to provide an energetic, fun and motivating environment where members can feel inspired to work at an intensity level at which they might not choose to work on their own.
When she is not working out at the gym, Heather enjoys bike rides on the trail with her four kids, cooking healthy food for her family as well as performing and teaching music.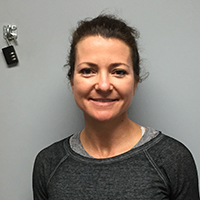 Maggie
Maggie has been instructing group fitness at MAC since 2010. She is certified to teach group fitness, Spinning, Body Pump, and BOSU. At MAC she teaches Power Pump, Boot Camp, Power Fit, and Spinning. Besides her children and their busy schedules, she would say fitness is her hobby! You can always find Maggie on a piece of cardio equipment or working out on the fitness floor with friends. Maggie is known at MAC for her great music and the variety of exercises she brings into her classes for she enjoys learning and trying new fitness ideas to push not only the members, but herself as well.
Nick V., Certified Personal Trainer
Nick has always led an active lifestyle, having grown up playing a number of sports, with lacrosse as his primary focus. After graduating, Nick missed the healthy competitive environment found on the field, and when searching for something that would involve a similar passion, eventually discovered the world of strength and conditioning. Since 2013, Nick has enjoyed a full time career in personal training. His goal is to share his passion with others, while helping them pursue healthier lifestyles. Nick went to the University of Cincinnati, is AFAA certified, and is currently working on various other certifications. He knows that for some people, fitness can appear daunting - with this in mind, he knows how to motivate and enthusiastically urge his clients to successful results. Nick believes that everything is easier when you are stronger - not just physically, but mentally as well, and believes that true strength can come from focus and determination.
View all classes »