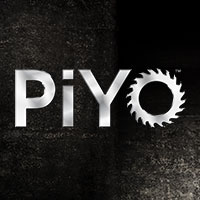 PiYo combines the muscle-sculpting, core-firming benefits of Pilates with the strength and flexibility advantages of yoga. With an added cardio component, PIYO delivers a true fat-burning, low-impact workout that leaves your body looking long, lean, and incredibly defined.
A new addition to the MAC schedule. Come try this fun, exciting class!
Instructor for this class
Angie
Angie is a long time fitness enthusiast, whether it is as a participant in a class or as the class leader. Being a fit, active, and healthy example to her children and colleagues is of the utmost importance to her. Angie has been a mentor to several people since 2012 while training and completing three full marathons: Pittsburgh, Flying Pig and the Indianapolis Monumental. She has also run several 1/2 marathons. The love for motivating others through healthy eating and fitness also extends as a Beachbody Coach where her love for PiYo was developed. The idea that we can build our body while getting a great cardio workout and stretch was a perfect match for her. When not teaching PiYo classes she spends all her free time with her two children and husband playing games, hiking or just hanging together.
View all classes »