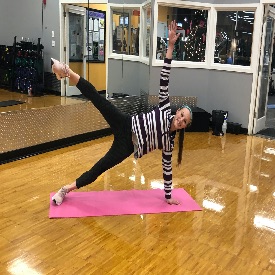 POP Pilates is a total body, equipment-free workout that sculpts a rock solid core and a lean dancer's body like nothing else can.
A new addition to the MAC schedule. Fun, exciting class!
Instructor for this class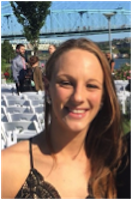 Kelsey
Kelsey is new to group fitness instruction as of May 2017, and is certified to teach Pop Pilates, a unique twist on traditional Pilates that is a total body workout choreographed to pop music! The class is full of energy and constant transitions to the work of different muscle groups with each track. Kelsey began doing Pop Pilates after deciding to retire from her 8 year soccer career and has not looked back. Pop Pilates has been her favorite workout to do since 2013 and she is so excited to share it with others, since the certification process for Pop instructors was released. Kelsey is also a middle school math teacher, and she is excited to add Pop Pilates to her teaching and share her passion for fitness with the members of MAC!
View all classes »