Interested in a Free 7 Day Trial Membership?
Welcome to Miami Athletic Club & Wellness Center
In order to maintain motivation, going to the gym should be something you enjoy...an activity that is fun! Miami Athletic Club offers 24 hour access with exciting group fitness classes that are included in your membership; classes like Zumba, Yoga, Tabata and Water Aerobics, as well as more individual exercise programs like personal training, small group training and athletic training.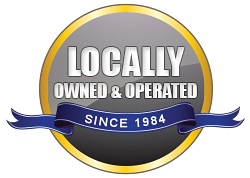 Whether you usually hit the gym alone or with friends, we have everything you need for a great workout. Start seeing results and have a good time doing it at MAC!
Come in today for a tour or email us for a free trial membership to experience how a locally owned and operated fitness center offers you a more personal approach to staying healthy!
Interested in a Free 7 Day Trial Membership?